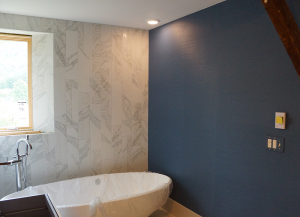 Inviting spaces, whether in your home or office, can make all the difference to your sense of well-being: That feeling of "just right" where you feel calm and peaceful. Momaney Painters can help you achieve just that, a harmonious environment that reflects your personality.
Aside from personal harmony, there are many other benefits:
Remove stains and hand prints that no longer wash off;
Repair wall imperfections including dents, nail holes, nicks, exposed stud screws and settling cracks;
Increase the value of your property;
Stage your property for resale and find a buyer much faster.
Property Resale: Staging for a Faster Sale
If you are getting ready to sell your property, it's a smart idea to "depersonalize." Changing wall paint color is one of the easiest and least expensive ways to update your property and ensure a faster sale. The trick is to select paint colors that relate and flow from room to room. Bold, bright or dark paint colors may turn potential buyers away because they will be thinking about all the repainting they will have to do. Bright white is too sterile. Earth tones and neutrals have universal appeal and will create a great backdrop for furniture and other decorative objects to really stand out.
Examples of interior colors for staging that most people love; beige, taupe, ivory, coffee tones, honey, butter, golden, wheat, blue-green, mossy green, brown, blue-gray, and gray.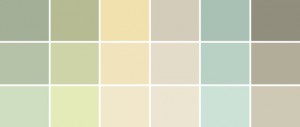 Fresh paint is such a fast and easy way to transform any room from dull to lively! Let Momaney Painters take the guesswork out of your painting project by scheduling a complimentary consultation today.